Disclaimer: This review of the Brevite Jumper was not paid or sponsored by Brevite.
Edit 4/20/21 - I found the perfect organizer to go with this backpack. Read the review here.
I got back into photography earlier this year and I was lugging around my camera rig everywhere without any type of protection. I started searching the web for something that could carry my camera equipment, my laptop, and a drone.
Using browser cookies to spy on me, Instagram started showing ads for different backpacks. I saw brands such as Peak Design and Nomatic which were great products but were way out of my price point. Those bags were nearly half the price of my camera body! Not to mention they weren't the style look for my taste.
I found it! The perfect bag. Enter the Brevite Jumper Photo backpack. This bag checked off all of my requirement criteria:
Side open pocket for camera access
Adjustable dividers
Bottom strap for a tripod
Sleeve for a laptop
Side pocket for a gimbal
Center strap to carry attach to rolling luggage
Luckily, my birthday was coming up at the time and a buddy of mine purchased it for me. Thanks Mike!
Thoughts and Impressions
I guess I have been deprived of a nice backpack because this bag's build quality and the materials used were impressive. The biggest standout was how soft the fabric is. I'm used to 500D nylon that's a lot harder. A big plus is that it looks like a normal backpack and not a super-specialized camera bag with expensive equipment asking to be robbed.
This backpack isn't sized for traveling abroad unless your gear is very light. It is, however, the best option for an everyday backpack to carry your equipment because it's lightweight, comfortable, and very stylish.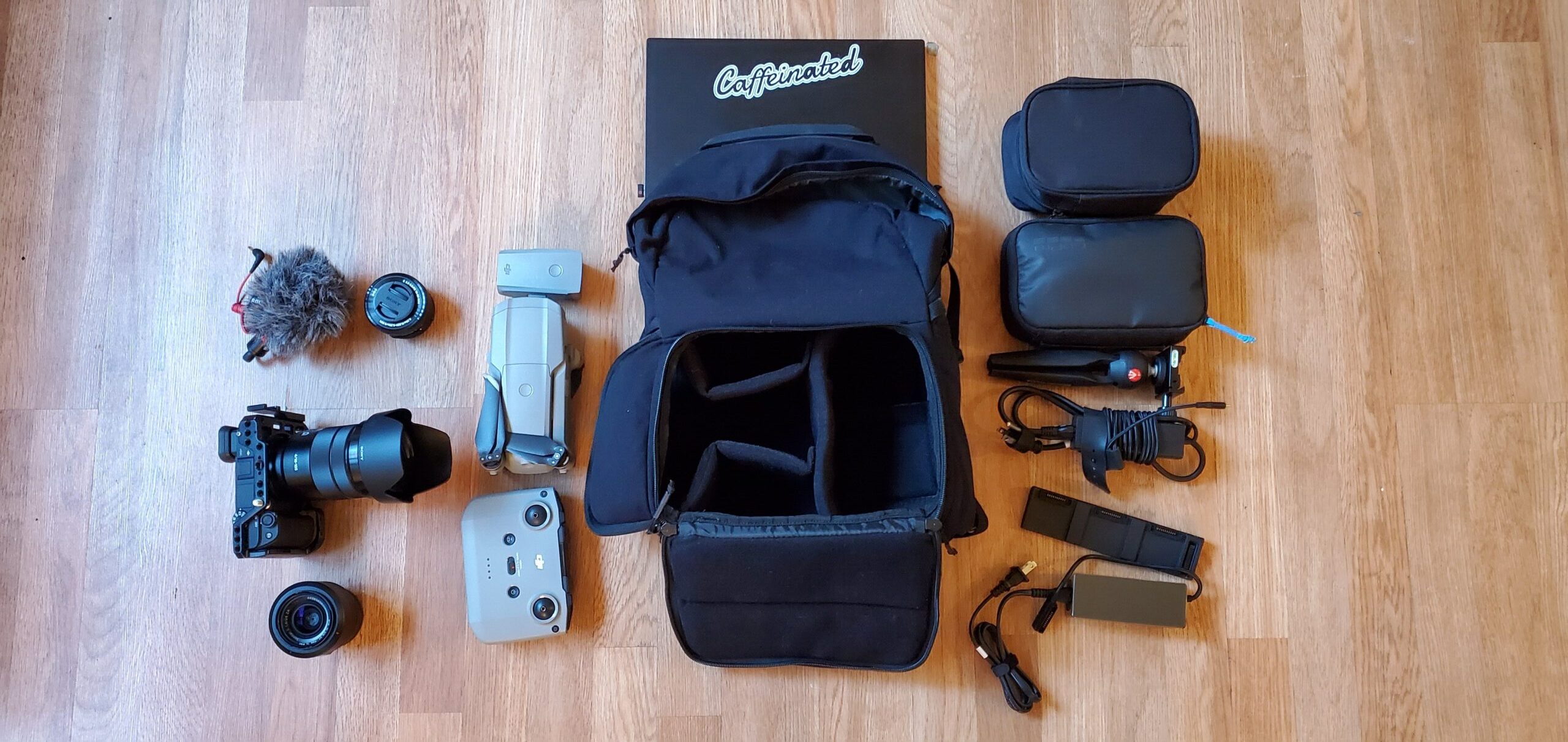 It's been 5 months since owning this backpack and it's hands down the nicest bag I've ever owned. I've traveled with it, thrown it around, and used it as I would any other backpack. It's held up very nicely since. My biggest gripe now is that I might be outgrowing it. It's packed to the fullest and I'm afraid if I travel abroad where I need more gear, I'll have to start packing a bigger piece a luggage. If they made a 30L version, I would immediately upgrade to it.
The Brevite Jumper is so nice that I took it upon myself to write this review. I highly recommend this backpack to anyone in the market for one.
Check out my other reviews here.