Welcome to pandemic beach. Please keep a 6-foot distance, wear a mask, and try not to enjoy yourself too much. You're probably breaking some sort of law. But bioluminescence in California isn't an everyday event so it's worth the rebellion.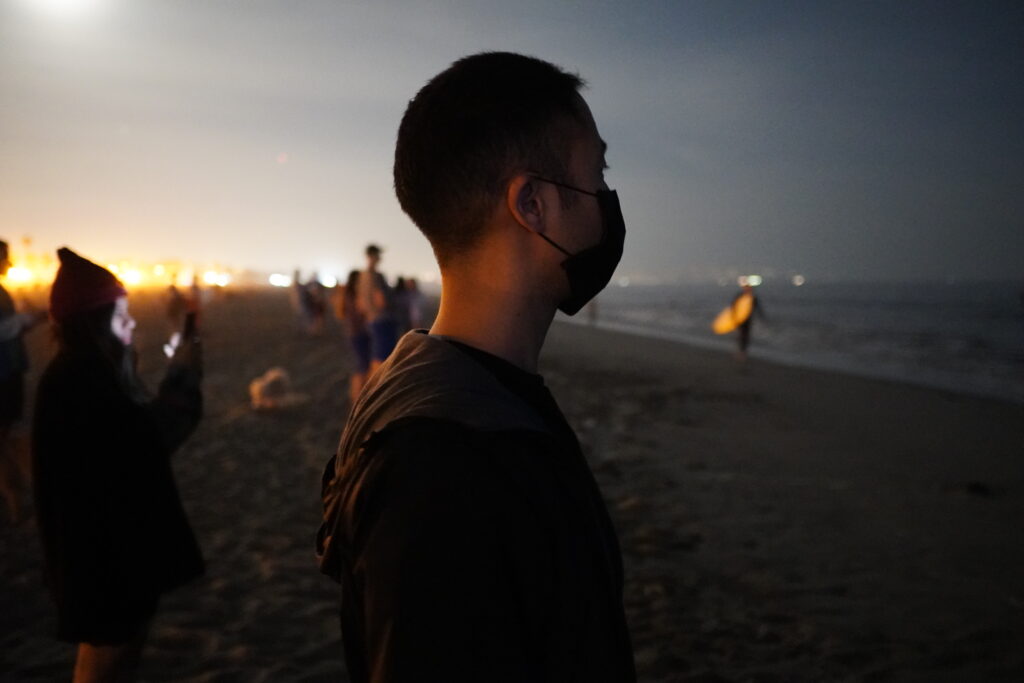 When you get to the beach, ignore the ridiculous amounts of signs that read the beach is closed and threats of fines, citations, or even arrest. A few steps beyond these signs, you'll see many other beachgoers also there for the magic show.
On this particular night, there were police in trucks patrolling the beach but the officers were not enforcing any of the signs.
I'm not a scientist or a biologist so I'm not going to try to explain the phenomenon here. Just enjoying the great outdoors and taking in the scenery.
A momentary break from the pandemic madness where we went out and got to see something special. The ocean glowed bright neon blue as the waves fold over. Surfers illuminate over the dark ocean water. And boats leave a trail like cat jizz under a black light.
If you're looking to go, I read that the glow happens between sunset and two hours after sunset. I wasn't aware of this on our first attempt to view. We arrived around 11 and it was too late. This time we arrived around 8:45 and got to see the glow until around 10:30 when we were bioluminescence-out. Although a take away is that the later it became, the less often the glow.
Use Instagram to look up the #bioluminescence hashtag for the latest uploads and to see which beach to go to. Or just google 'bioluminescence California' to find the latest news.
Bring a nice camera because your phone will probably be useless. Also bring a tripod, you can see from my shaky footage that I could have desperately used one.
Shot with Sony A6400
Amazon | BestBuy
Zeiss 24mm F/1.8
Amazon | Bestbuy
---